Feature Released: November 2022
Invoice Notes allow a seller to leave notes on an invoice from either the Sold Orders page or the Item page after an item has been sold. They are especially helpful for rebates, reminders, or other additional details not included in the listing.
While Invoice Notes are viewable to both buyers and sellers, they may only be added, edited, or deleted by sellers, as shown below.
Add Invoice Notes via Sold Orders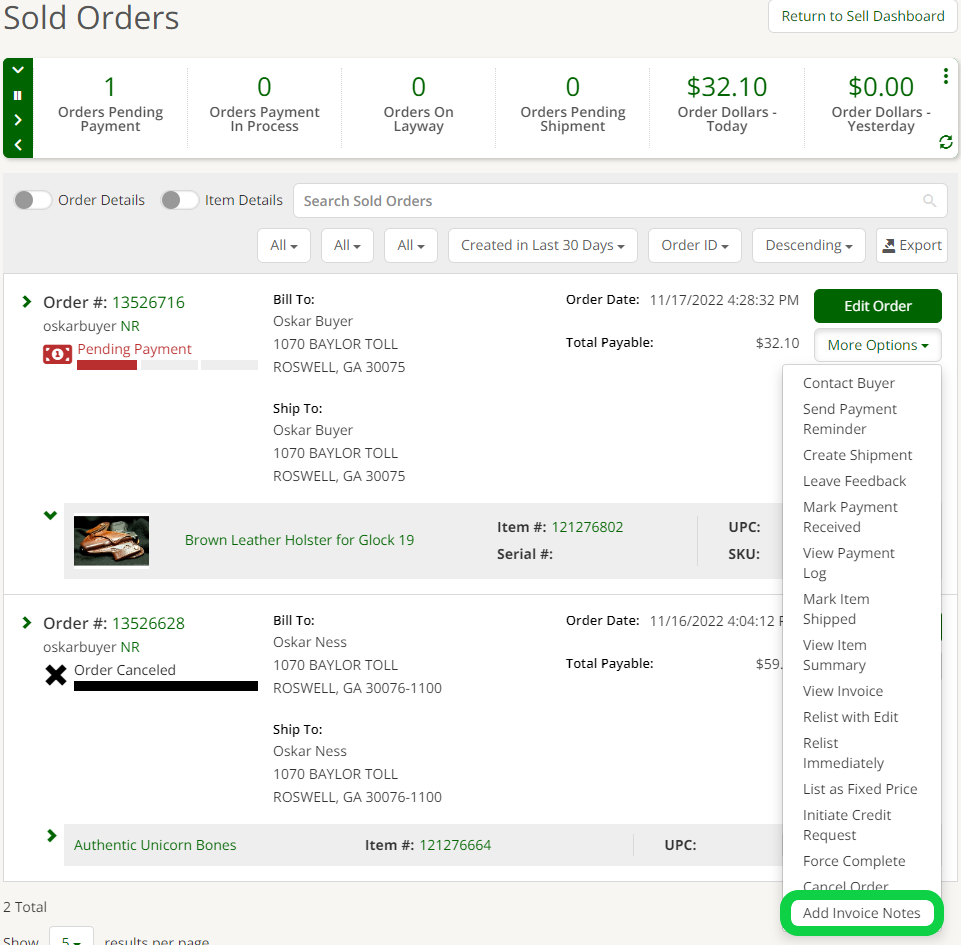 Add Invoice Notes via Item Page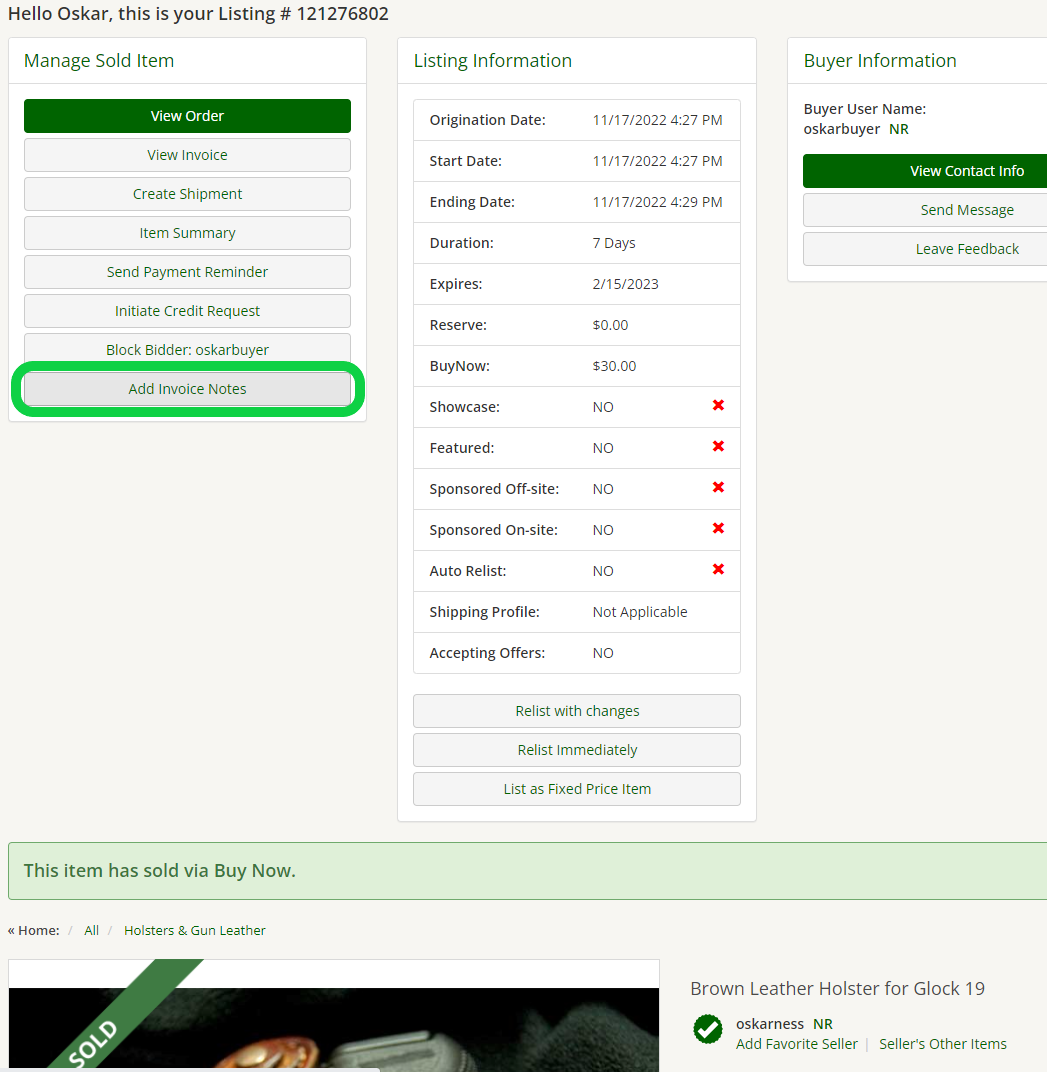 Adding Invoice Notes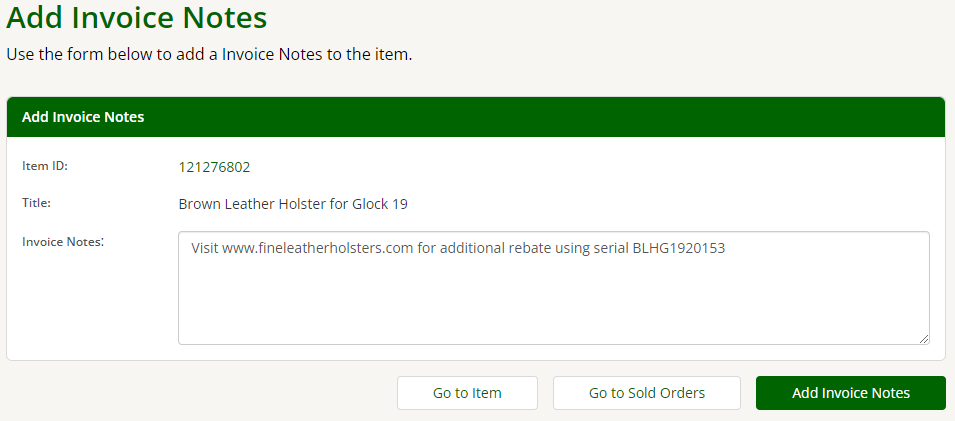 Note: the same steps above may be repeated to add, edit, or delete invoice notes after they've been added initially, if desired.
Viewing Invoice Notes on an Invoice
Once added by the seller, Invoice Notes appear on invoices as shown below: