GunBroker now allows the ability to save your favorite FFL transfer agent so you do not have to enter this information with every purchase that requires an FFL transfer.
There are two ways to set your default FFL dealer.
The first way is to navigate to the User Preferences page. This can be found by going to My GunBroker < Account < User Preferences.

Once you are on the set up your Default FFL page you can search the GunBroker FFL network or enter in the ID of your FFL dealer and hit save.

The second way to set up a default FFL is through the checkout process. When purchasing an item and selecting an FFL a check box will appear under the FFL information to mark if you want to make this your default FFL. Once check and the order is saved you default FFL will be saved.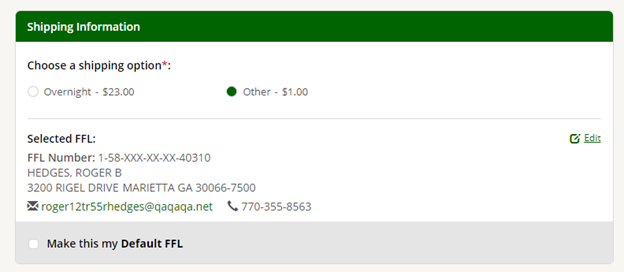 Once you have a default FFL set every time you purchase an item that requires an FFL the information will be prefilled so you do not have to enter it again.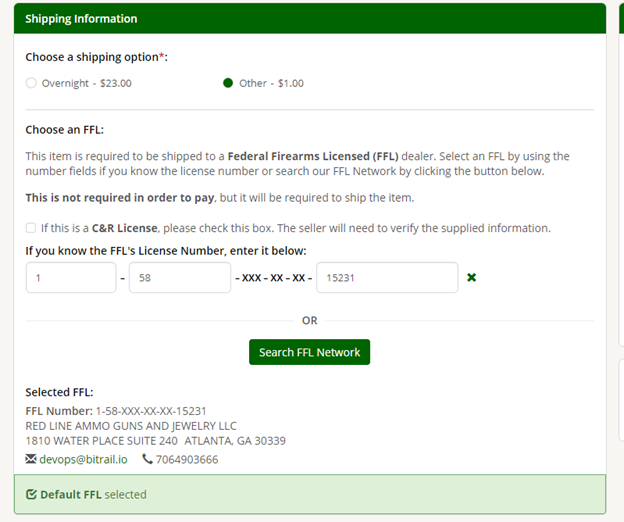 Default FFLs can be changed or removed at any time by going to the Set Your Default Federal Firearms Licensed Dealer page.
If you would like to not use your default FFL for one order you can clear the FFL ID and enter in a new ID in checkout. If it is just a one time use confirm that the "Make this my default FFL" box is not checked.