The new GunBroker.com search page is redesigned to be responsive and functional across devices, from handheld smartphones to desktop computers. All of the features on the old Search exist in new Search, although their location may have changed.
Take a tour through the new Search that makes finding the right items easier than ever.
Desktop: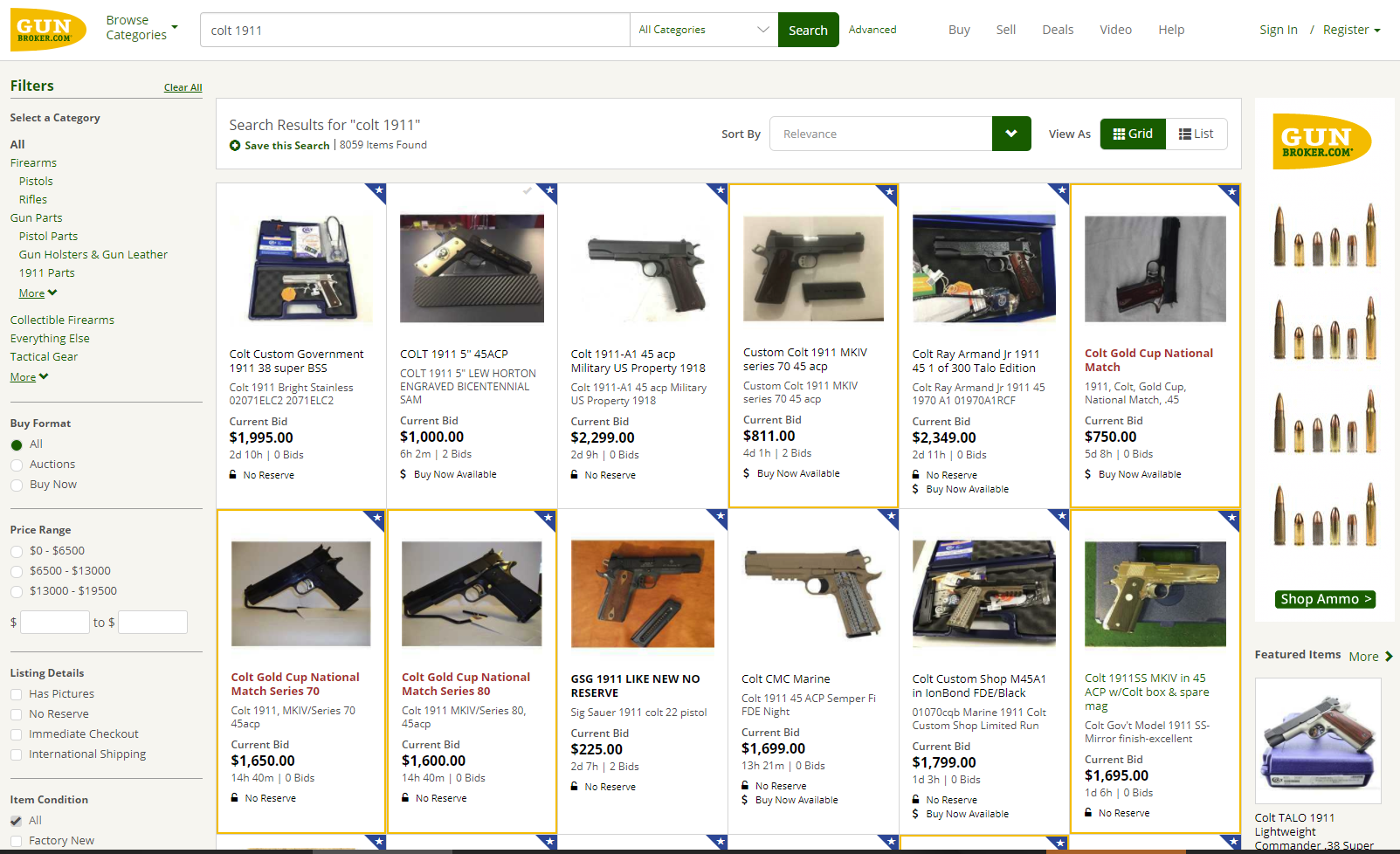 Mobile: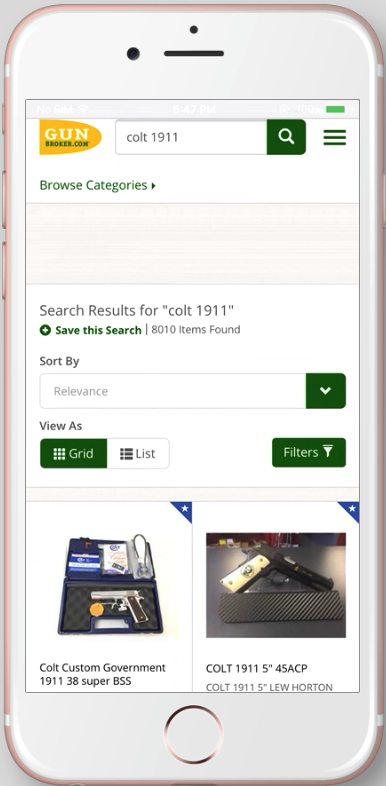 Search Results now come in both Grid and List views.


Sorting has moved locations and can now be found in the sorting drop down

Filtering, that was contained in the old "Yellow box" is now found below the category selection in the left-hand nav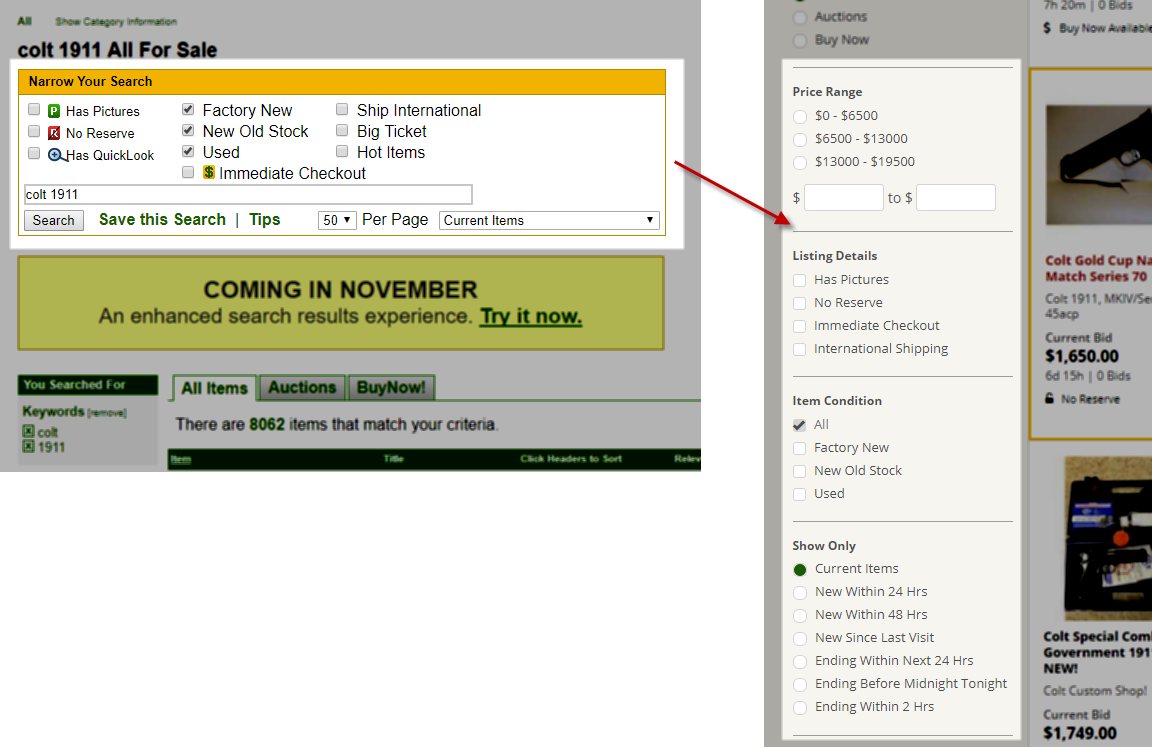 On small screens like smart phones, the "Filter" button will lead to the Filter Selections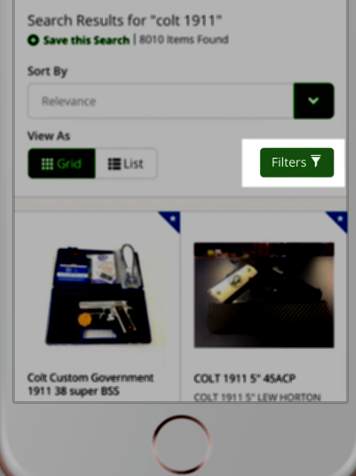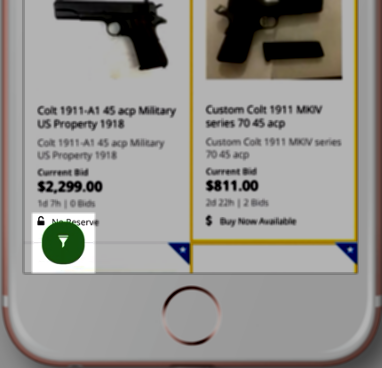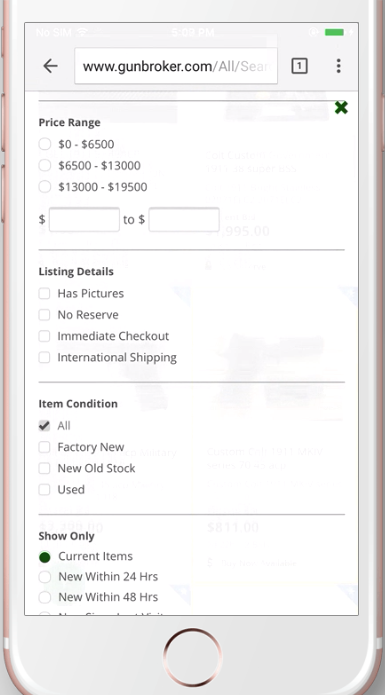 Filters can be cleared one at a time by clicking "X" or all at once with "Clear All"

Buying Format Tabs are gone, you can select Buying Format in the left-hand nav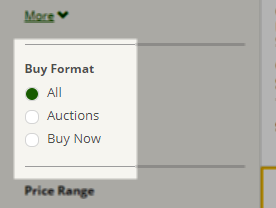 Updating your search keywords is now handled through the header on the Search Page.

Note that the category selection will remain unless you manually select to move back to 'All Categories'

Item Characteristics will appear in the left-hand nav once search is within a terminal category

Item Cards on Desktop now feature "Quick View" as a way to see a little more detail about the item without having to navigate away from Search Results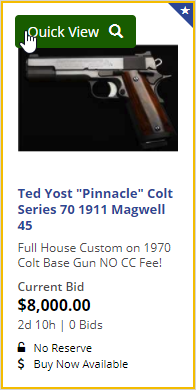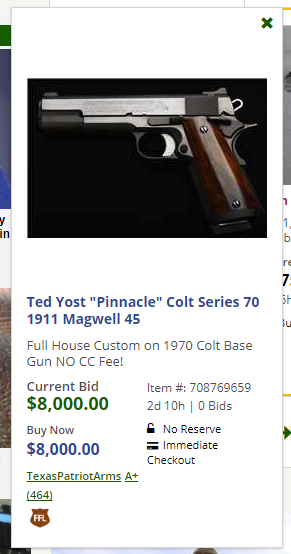 Each Listing has information regarding the Item's selling options,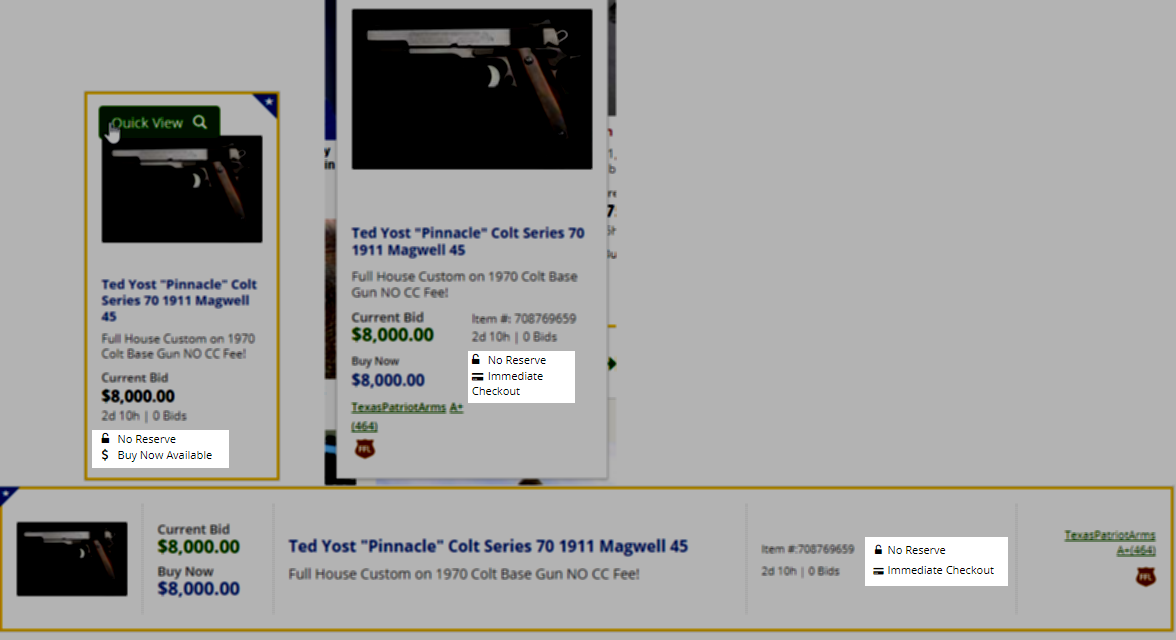 Seller Information,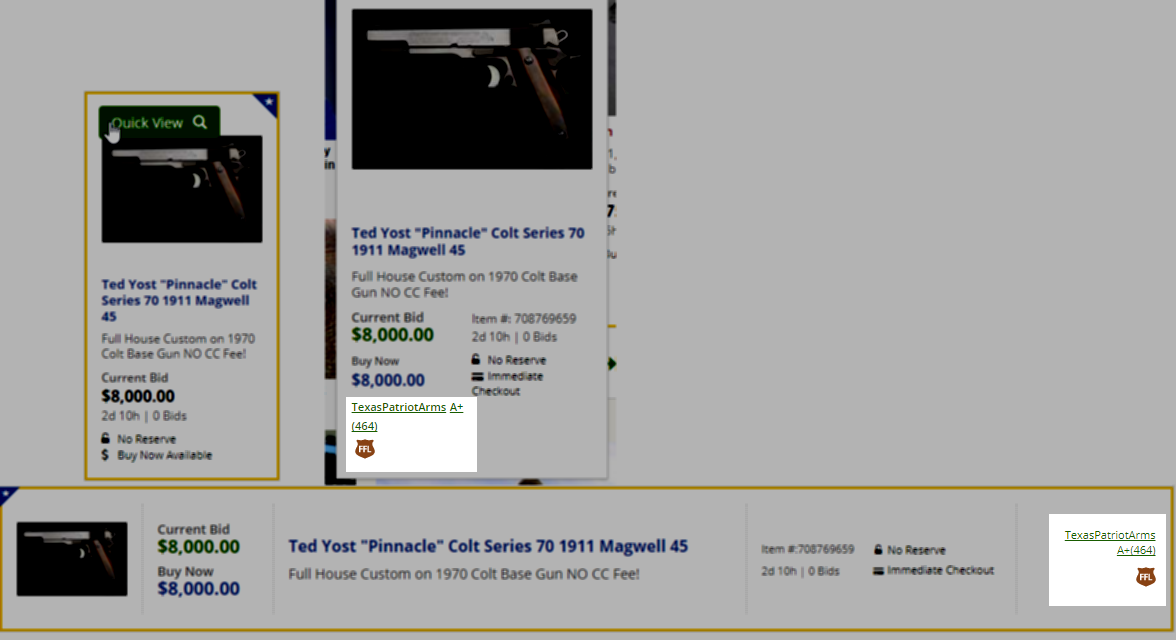 And Pricing.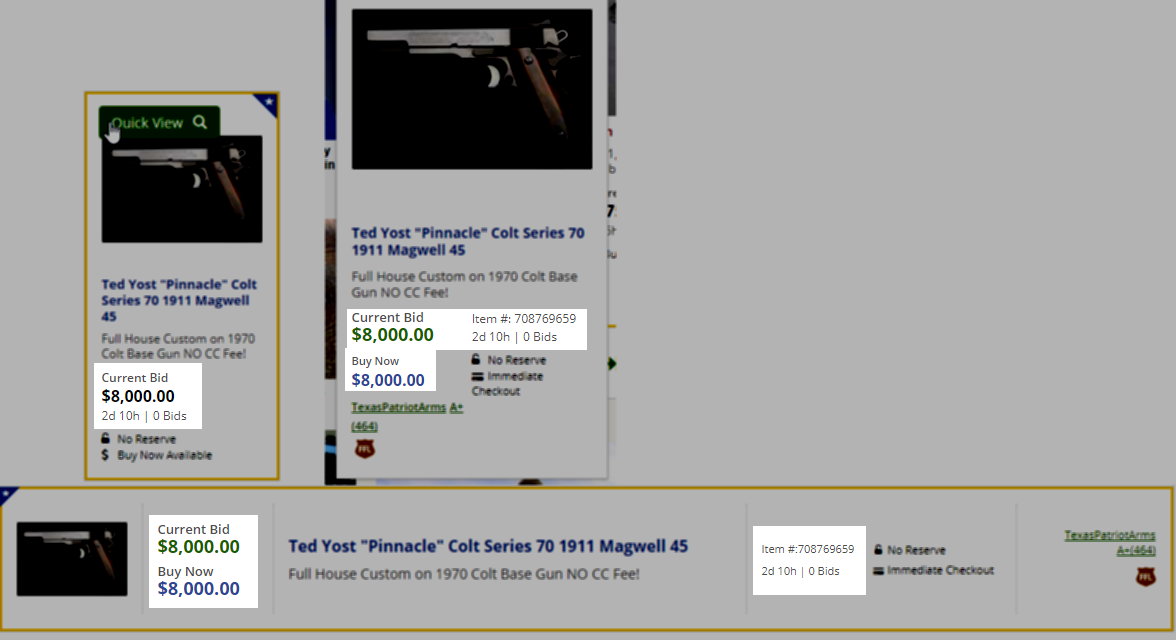 Highlighted Items appear outlined in Yellow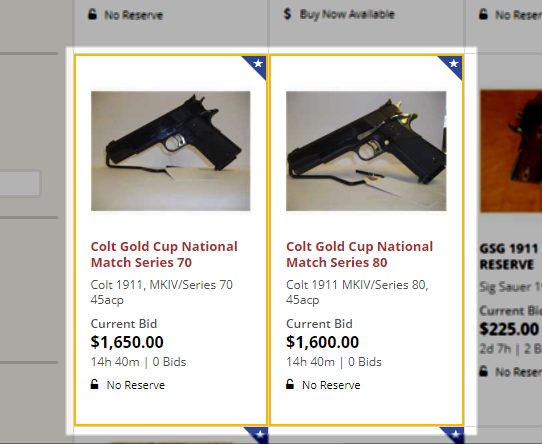 Viewed Items appear with a check mark in the corner of the listing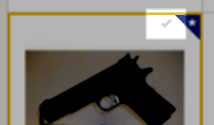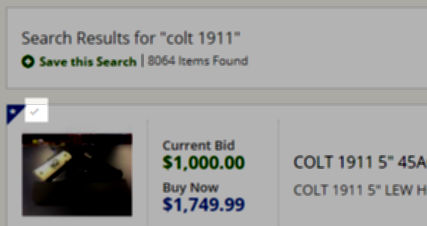 Featured Items are designated with a Star in the corner of the Item Listing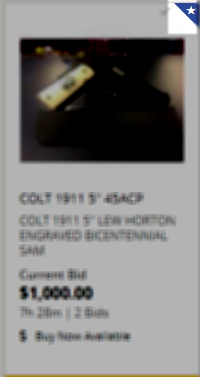 In addition, Featured Items can also be found in reserved areas to the right and directly below the Search Results Page: